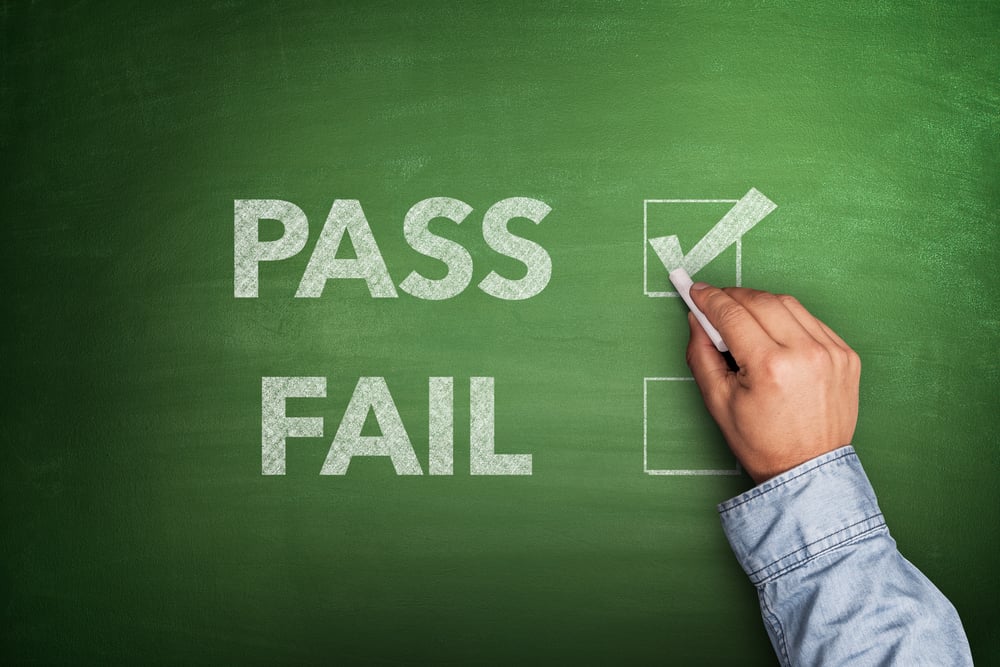 On February 12, 2020, the National Board of Medical Examiners (NBME) announced that the USMLE Step 1 will transition to a pass/fail exam in January 2022 at the earliest. This move comes amidst increasing pressure on the NBME regarding its financial conflicts of interest, as well as the tangible sense among medical school deans that students were neglecting coursework in favor of cramming for this hugely important exam. This policy has already led to dramatic reactions from all corners of the medical community. Program directors overwhelmingly reported Step 1 as the most important factor in deciding candidates to interview, and will now need to search for other metrics in order to evaluate residency applications. Although specifics regarding the transition have yet to be announced, here are some of the likely winners and losers from this policy.
Winner: Step 2 CK (and its test-preparation industry)
Loser: Student anxiety levels
Without a numerical Step 1 score, program directors will naturally lean to the only remaining standardized metric: Step 2 CK. Rather than easing student anxiety, this change puts a tremendous amount of pressure on students to excel on Step 2 CK. Previously, students who did poorly on Step 1 had a "second chance" to show their test-taking ability by improving on Step 2 CK. Now, they only have one shot to prove themselves to residency programs. A new arms-race of Step 2 CK preparation resources will begin.
Winner: Students from top-ranked medical schools
Loser: International medical graduates and DO students
Program directors also placed high emphasis on letters of recommendation, Medical School Performance Evaluation (essentially a summary of clinical grades), and research. Students at top-ranked schools have more access to well-known faculty and research opportunities compared to students from other schools. Since clinical grading systems differ among all medical schools, USMLE scores were theoretically used as "objective" metrics that could aid in comparing candidates from different medical schools around the world. The absence of Step 1 scores will exacerbate the advantages that students from top-tier schools enjoy.
Winner: Proponents of "holistic application review"
Loser: Staff responsible for screening residency applications
A common criticism of Step 1 was that program directors used it as a "crutch" to filter applications based on a seemingly objective cutoff. Programs will now need to find other, hopefully holistic methods of screening residency applicants. While this sounds great in theory, it is tremendously difficult to implement in practice. It is not uncommon for programs to receive >100 applications for a single residency position. To screen all of these applications without a score cutoff, programs will likely need to invest in more staff, or increase the workloads of already-drowning faculty members and residents.
Winner: Clinical education in medical school
Loser: Basic science education in medical school
Without the pressure of a Step 1 score, many students will not feel that it is necessary to learn basic science facts that have seemingly little relevance to clinical medicine. The increased focus on Step 2 CK may incentivize students to deepen their clinical knowledge. Proponents of the basic sciences may lament this change given that the newest discoveries in clinical medicine often originate in basic science, and one may never know when a pearl of basic science knowledge could impact clinical care in a novel way. It remains to be seen how medical schools will adjust their curricula to this new reality. Many schools have transitioned to a systems-based curriculum already, so that basic and clinical sciences are integrated. Perhaps more schools will follow suit.
Conclusion
Changing Step 1 to a pass/fail exam may be one of the biggest shifts in medical education in the past three decades. Residency programs will likely lean on Step 2 CK as a filtering mechanism, triggering a cascade of changes in other areas of the residency application process. Only time will tell whether these changes will improve or worsen the state of medical education.
Aamir Hussain is an internal medicine resident.
Image credit: Shutterstock.com