When you're applying for medical residency, having high quality Letters of Recommendation can strengthen your application. First, become familiar with the appropriate content for an LoR and how to choose the best letter writers. Next, you might find it helpful to review a strong sample Letter of Recommendation. Doing so can help you feel more confident about these supporting documents, whether you're getting ready to request them or preparing to draft them yourself.
Need help editing your Letters of Recommendation?
Visit
Residency Experts
for professional help with editing and optimizing your LoRs and additional supporting documents.
Below, we've provided a sample LoR for an internal medicine residency applicant. First, you'll notice that the letter touches on all the key points highlighted in our blog Guide to Writing Residency Letters of Recommendation. Specifically, this letter includes:
Details about how the writer knows the applicant
An acknowledgement of the specialty being applied to
Discussion of the ACGME 6 Core Competencies
Specific examples
A clear and straightforward recommendation for the specialty being applied to
Sample Letter of Recommendation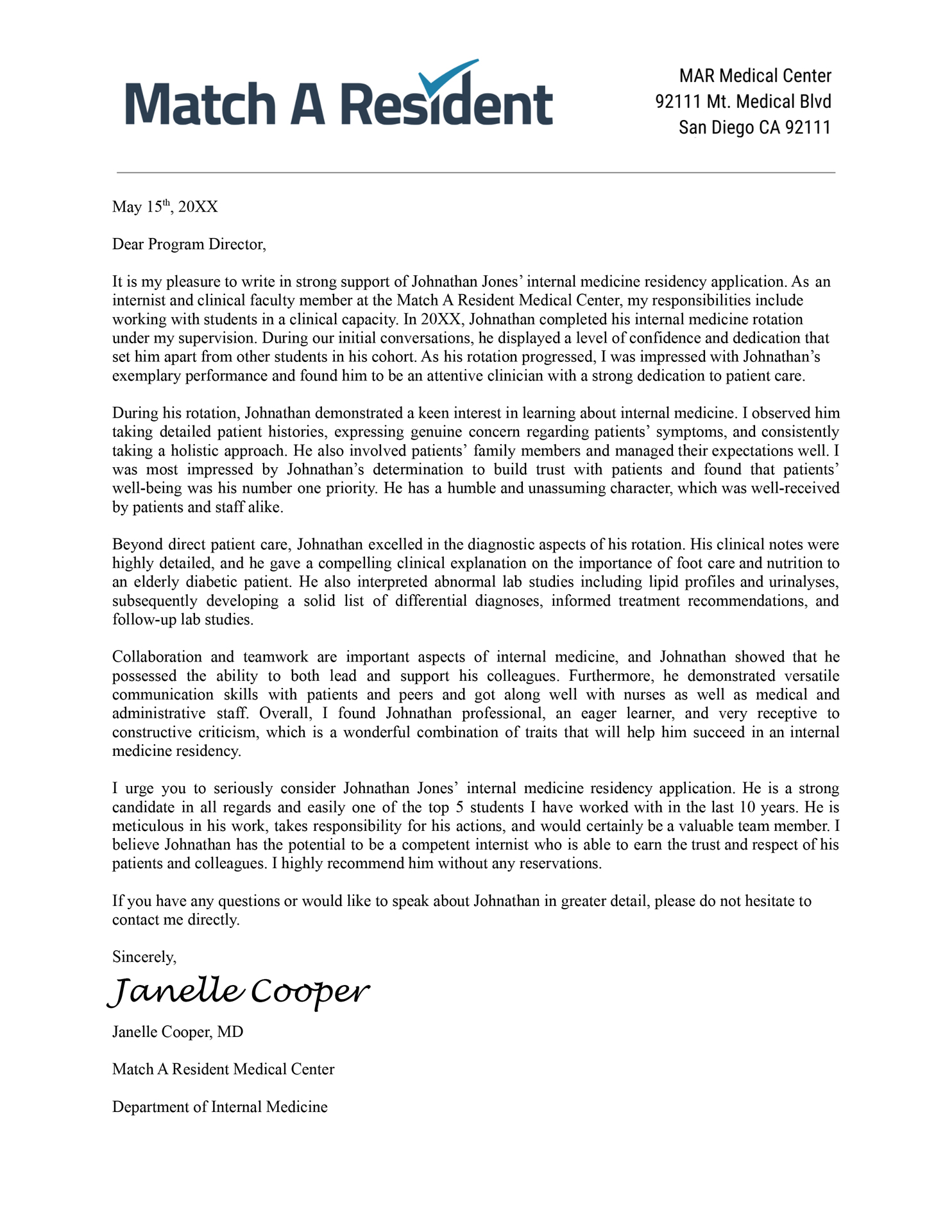 Finally, we hope this sample is helpful in demonstrating what a specialty specific and well-written Letter of Recommendation looks like!
Also, if you've been asked to author your own LoRs, or have access to those written for you, consider signing up with Residency Experts. When you sign up, our highly qualified editors will edit your Letters of Recommendation to perfection, and we also offer editing of the written sections of your MyERAS Application and Personal Statement.