Ever wondered how to find the Anki cards you made most recently? Want to sort Anki by the date your cards were created? It's simple! Here are the instructions for sorting Anki cards by date added/created on the Desktop or iOS apps.
First, Go to the "Browse" Window on the Desktop Anki App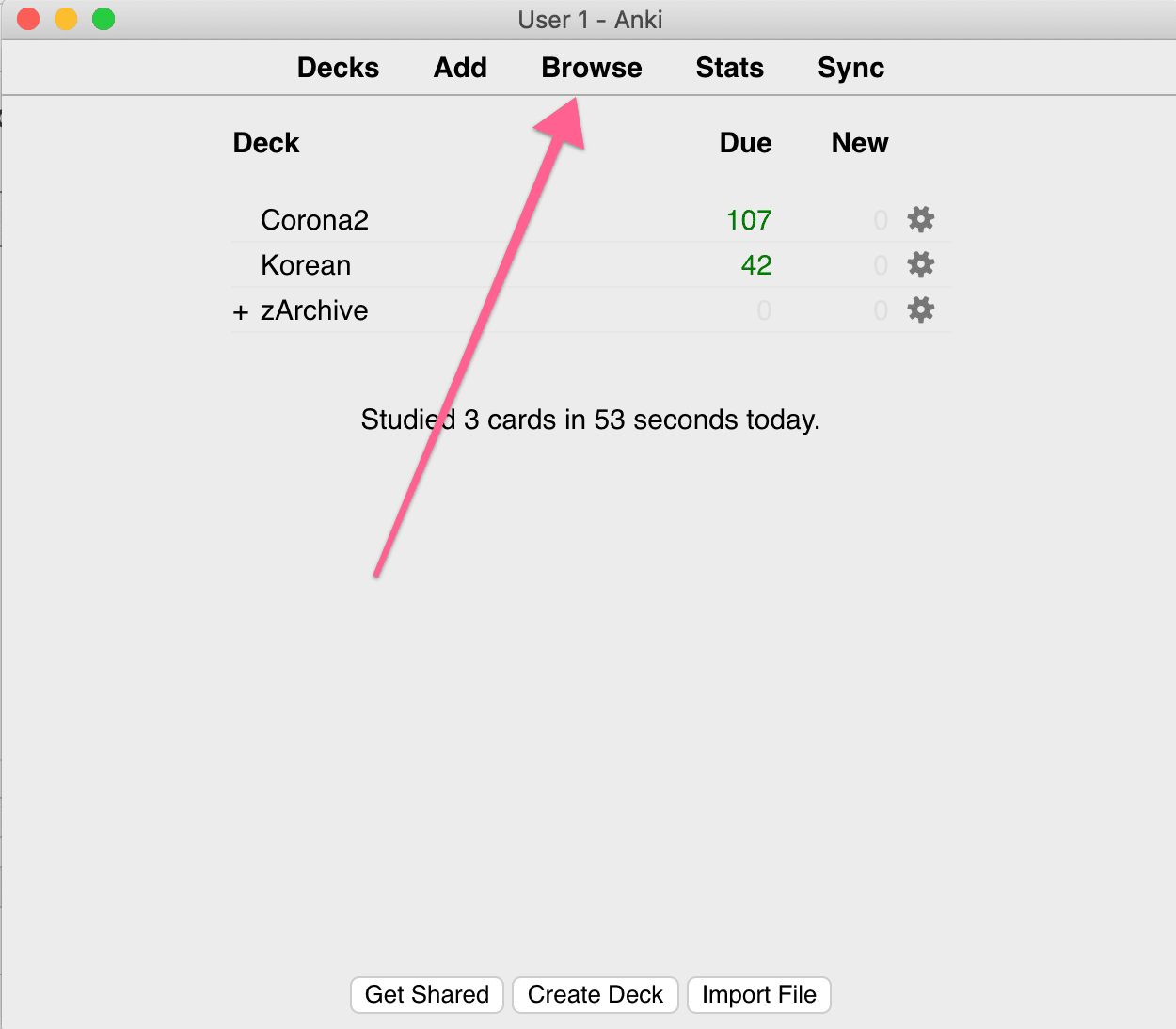 Next, Right-Click One of the Headings, and Select "Created"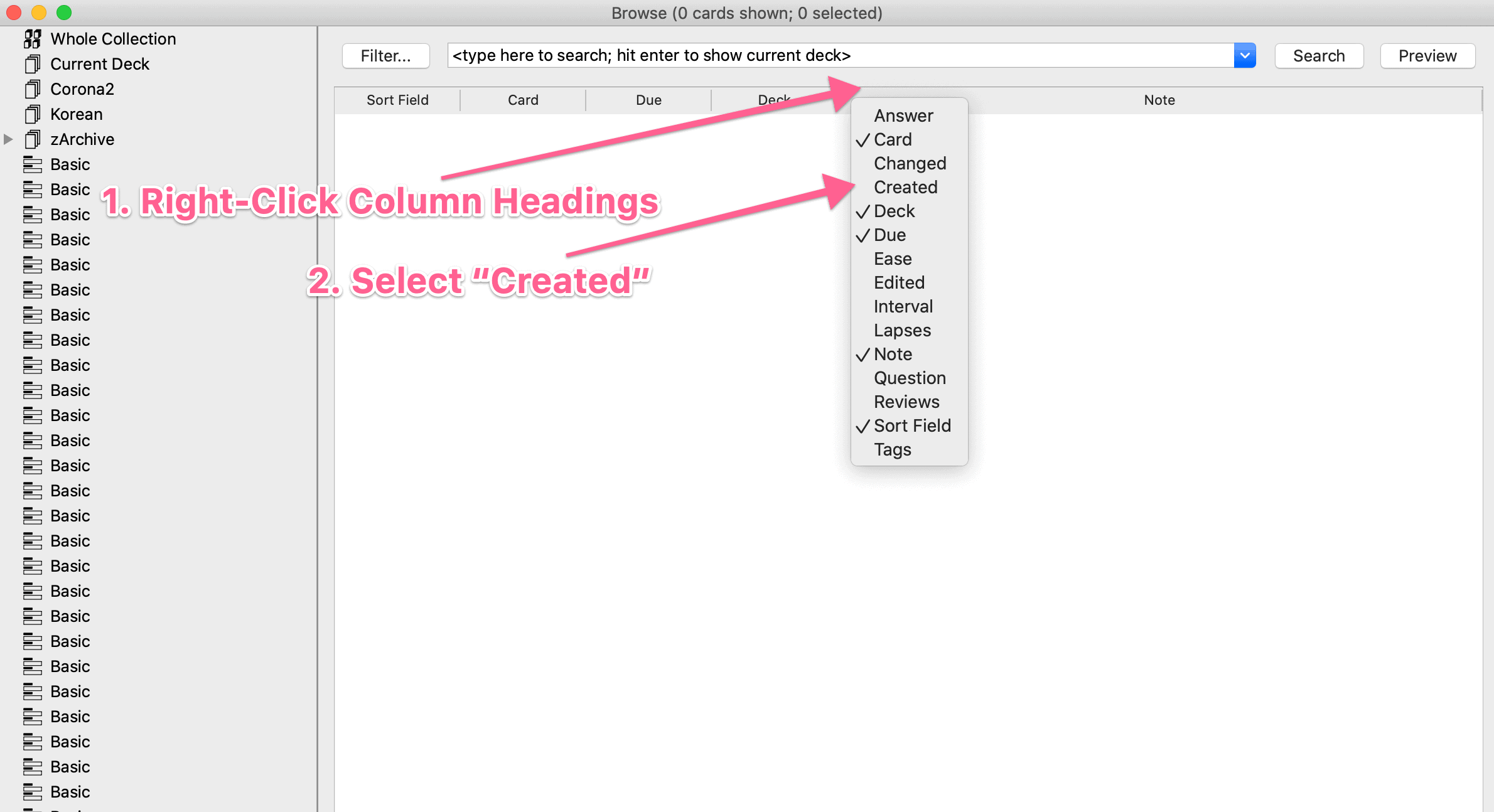 Finally, Click the "Created" Heading to Sort by Date Created

On iOS App:
On the iOS app, the process is similar.
First, Open the Deck of Interest
Next, Click "Browse"
Hit "Options" and Select "Column 2"
Next, Make Sure "Note Created" is Selected
Hit "Options" Again and Hit "Sort: Sort Field"
Select "Second Column (9 → 1)
Now, iOS Anki Cards Are Sorted by Date Added (Newest First)
That's It!
Now you can find the Anki cards you've made most recently. Alternatively, you can sort by the cards you made longest ago!